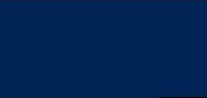 American Benefit Advisors

           Innovative HR & Benefit Solutions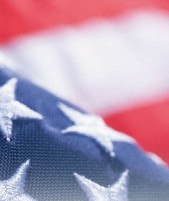 Customized Benefits & HR Website

Provide your employees with 24 hour access to all of their benefit information

ABA... partners with your organization to develop a comprehensive benefit program that meets the needs of owners, executives and employees while providing quality benefits at a competitive cost. ABA's benefit consulting expertise can be an invaluable service for employers seeking innovative solutions that also reduce benefit & administration cost, as well as minimize taxes.

ABA... empowers your employees with a better understanding of your benefits and your financial investments in their total compensation package. ABA efficiently delivers a consistent and effective benefit message to your employees with access to one-on-one employee benefit counseling, online benefit access, annual benefit statements, and inservice education.

ABA... turn-keys the HR administration, communication and enrollment services to minimize your organization's cost.  ABA offers internet benefit administration,  data collection and reporting systems to reduce time-consuming manual operations involved with benefits, payroll links, enrollment and HR administration.

ABA also provides Benefit Counselors to work with your employees one-on-one to explain all benefits, complete the enrollment forms and provide a confirmation of their elections and payroll deductions.

We also offer internet communications and enrollment to allow your employees 24/7 access to their benefit information and help cut HR paper work.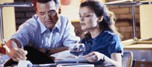 ABA also provides Benefit Statements to help your employees better understand their benefits.  Call and ask  for examples

ABA, American Benefit Advisors, benefit advisors, group benefit, benefit administration, employee benefits administration, employee benefits, employee benefit plans, group insurance, life insurance, Section 79 GEAR, guaranteed entry age, pension plans, defined contribution plans, defined benefit plans, fringe benefits, supplemental insurance, ancillary benefits, health care, health insurance, group health, medical insurance, LTC, LTD, STD, ERISA, COBRA, Cobra, cash balance,125, flex plan, flexible spending, health, group, welfare, disability, income protection, fringe,  dependent care, medical, dental, insurance, self-insured, VEBA, tax-qualified, IRA, rollover, SEP, SARSEP, REBA, COLI, BOLI, individual retirement, simplified employee pension, group pension, annuity, tax-sheltered annuity, tax sheltered annuity, key man, key employee, split dollar, flexible benefits, cafeteria, tax-deferred annuity, 403(b), 403(B), 403b, 403B, 457, 459, ESOP, keogh, Keogh, HR Software, Human Resource Software, HR, compliance, Cobra compliant, HIPAA compliant, insurance, retirement plan, financial plan, investment education, premium financing, HMA, Healthcare Management Advisors, HBA, Healthcare Benefit Advisors, Mastering the Reimbursement Process, Lamar Blount

American Benefit Advisors, Inc.

Atlanta, GA   30077-2166

Phone 770-645-5989

© 2003 - 2013 by Noel Services, Inc. All rights reserved.

Authorized independent agent and licensed in GA 595707 and 153782, AL A221211, AR 394983, AZ 1028006, CA 0104295, FL P009487, IA 7081467, MO 8055643, MS 405036, NC 7081467, NJ 1526012, NY LB-1177472, SC 380702, TN 930031, TX 1569264, and VA 614046. Coverages and availability vary by state. Not all businesses and individuals qualify. This does not constitute legal, tax, or accounting advice or opinion.  Consult with an experienced and properly licensed professional regarding the specific suitability of any planning technique or benefit plan design. 

ABA - American Benefit Advisors can provide your organization with a turn-key website to communicate all of your Employee Benefits, Personnel Policies, and more.  Contact ABA to see if your organization qualifies for this service at no cost.

Let
ABA
simplify your HR workload with a custom designed website to organize your organization's benefits and give your employees 24 hour access to their benefit information. 
Click here to see an example
and think about how this capability could help your employees.
To have us build a Benefits & HR Website for you, call  ABA at

ABA's web experts will work with you to select a style for your benefits website that links from your home page and matches your organization's identity.

The benefits website that ABA provides for you will look great and will become a valuable tool for you, your staff, and the employees that need the information.  We handle all of the details from start to finish!  The design, content and images are all subject to your approval, and updates are easily made.  You can even have an audio or video message from your CEO for new employees.  By getting started today, your benefits website will be ready before you know it!

Click here for more information
, features and examples of how you can use a Benefits Website for your organization and then contact us to answer your  questions.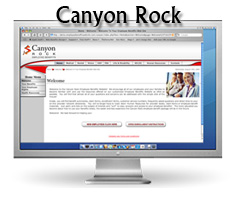 Benefits and HR policies will always change, but you

don't have to be overwhelmed with excessive paperwork.